Filter by:
Auntie Anne's
It's back! Freshly baked soft pretzels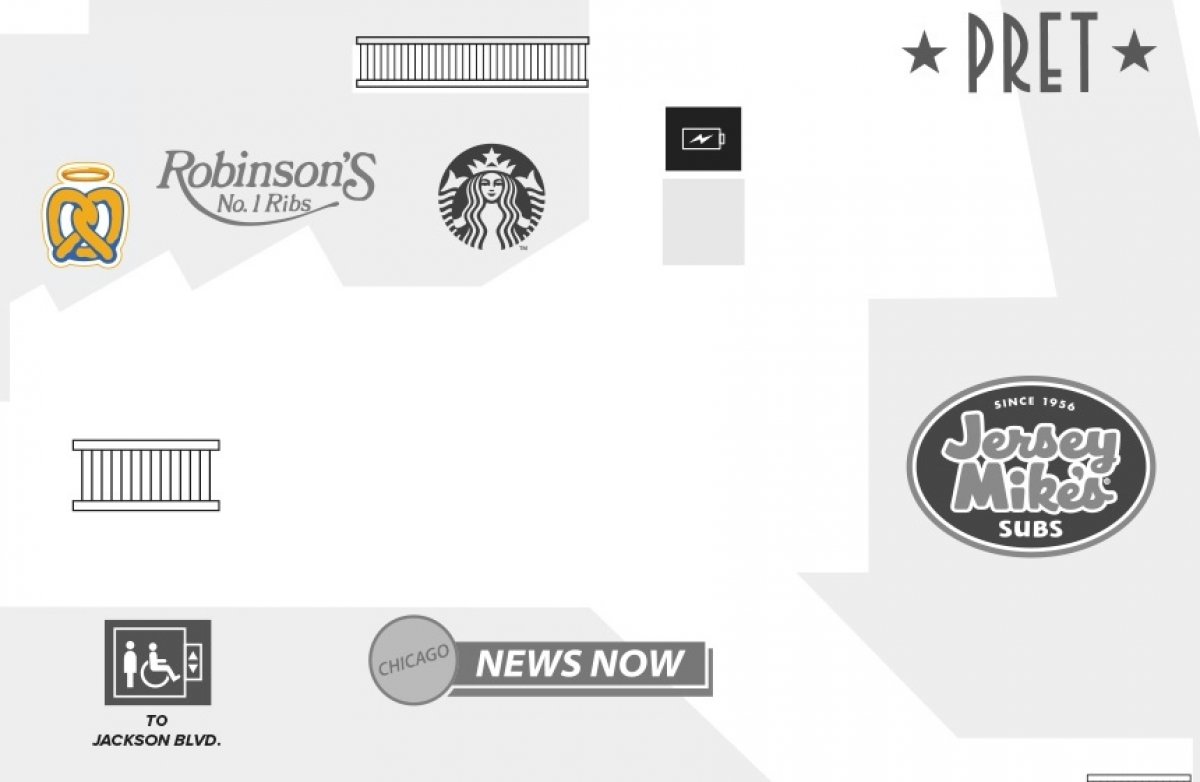 Fannie May
Premium gourmet chocolates and gift baskets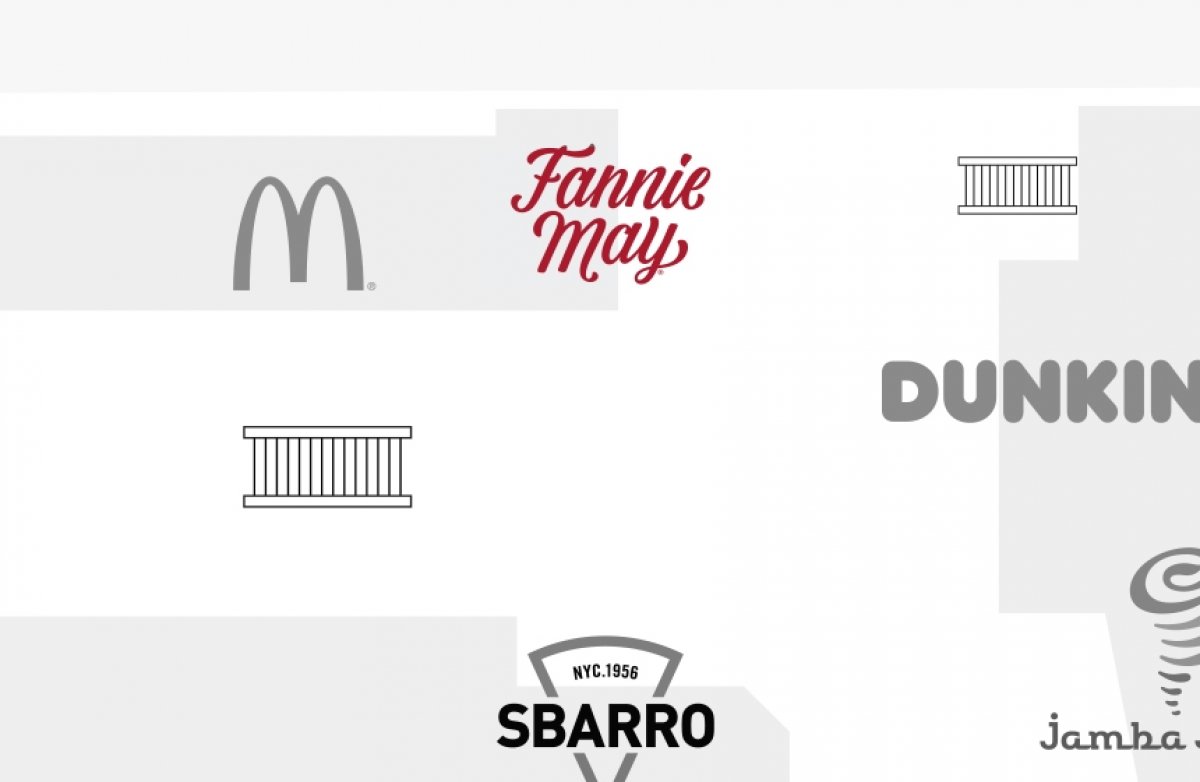 Chicago News Now
Snacks, books, magazines, gifts and souvenirs—for all your travel needs.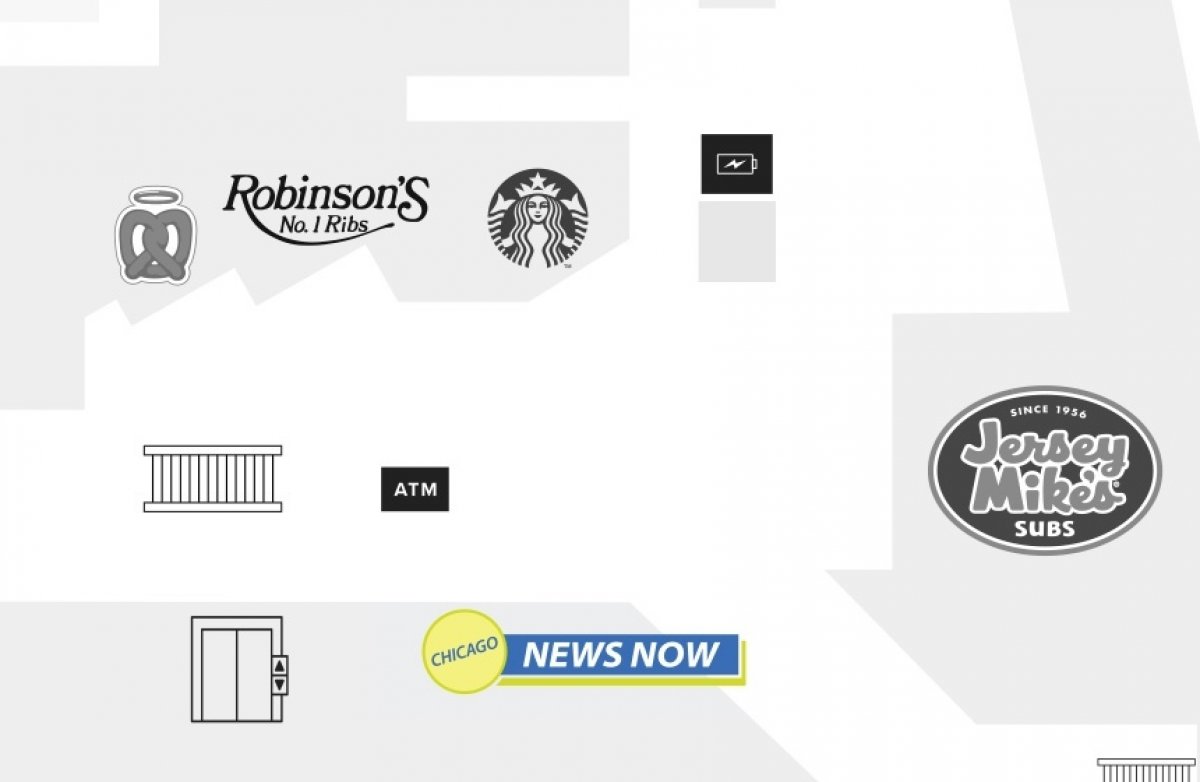 Chick-Fil-A
Home of the Original Chicken Sandwich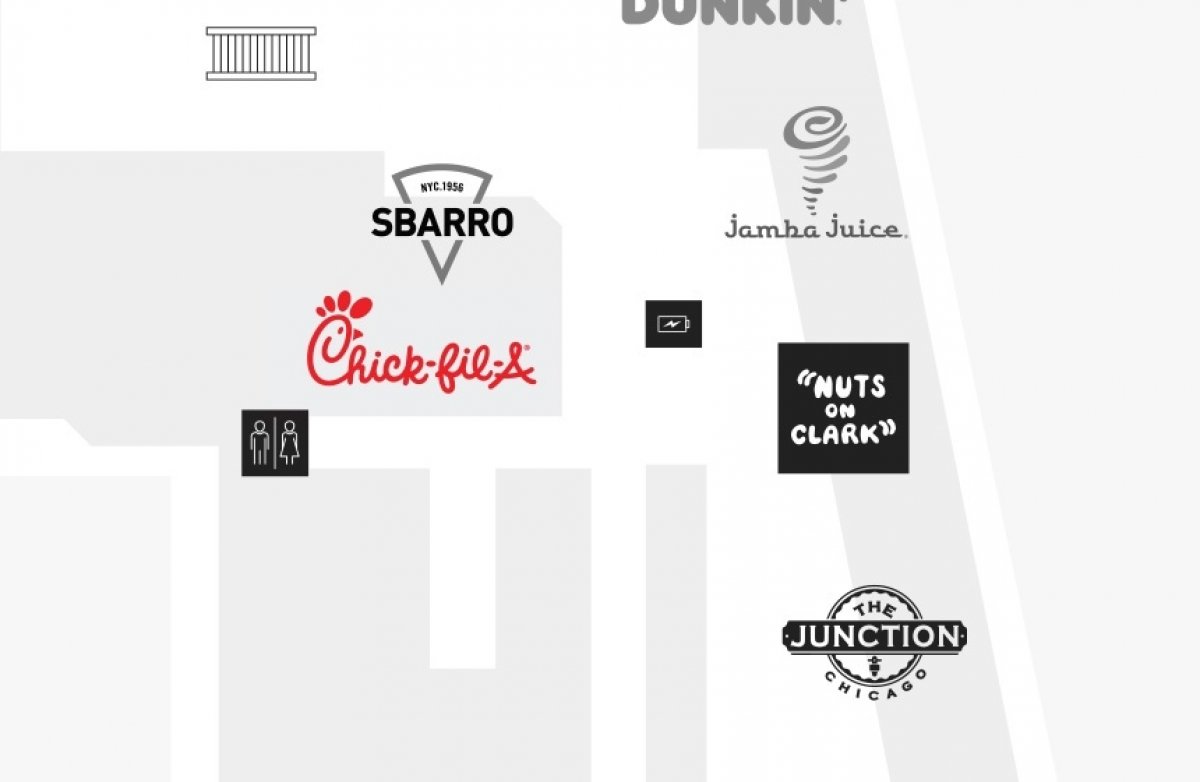 Dunkin'
America's favorite coffee and baked goods chain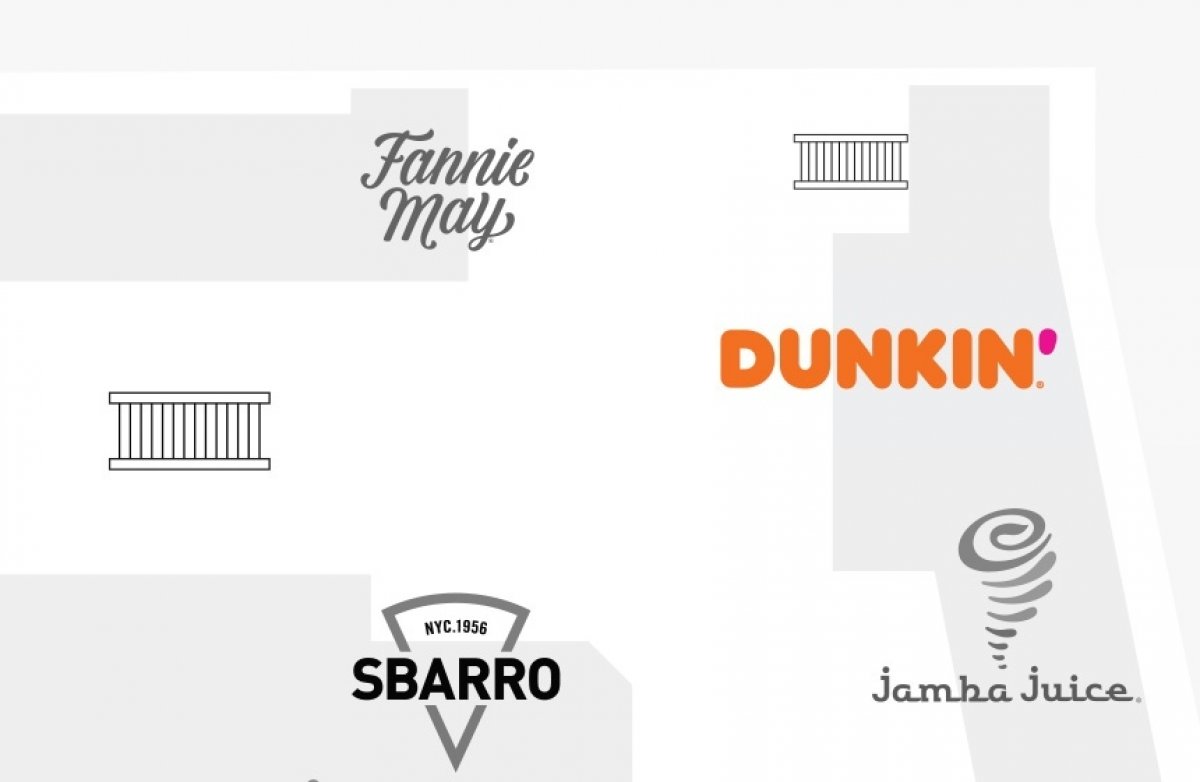 Jamba Juice
Fresh Juice, Fruit Smoothies, Energy Bowls & More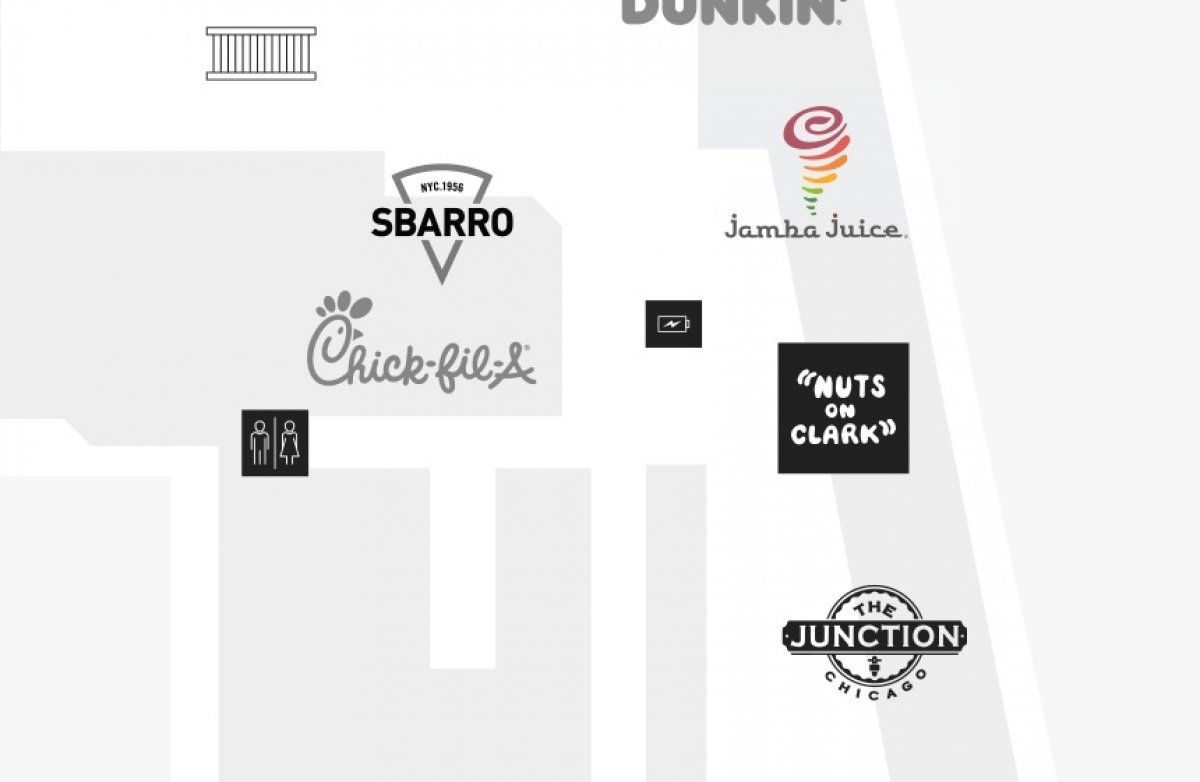 Jersey Mike's
At Jersey Mike's Subs, we're A Sub Above. What makes a Jersey Mike's Sub so good? It's the ingredients!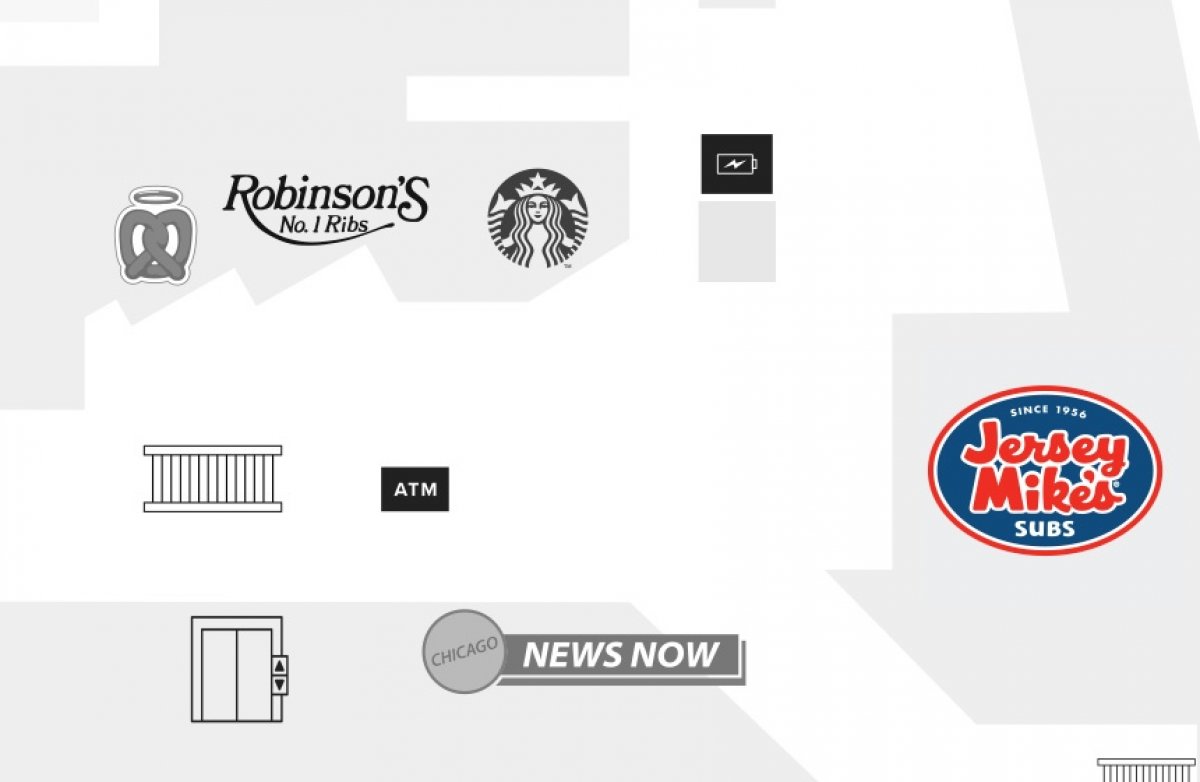 The Junction
Featuring 20 big screen TVs, broadcasting sporting events throughout the world, 26 beers on draft and over 50 craft and domestic cans and bottles.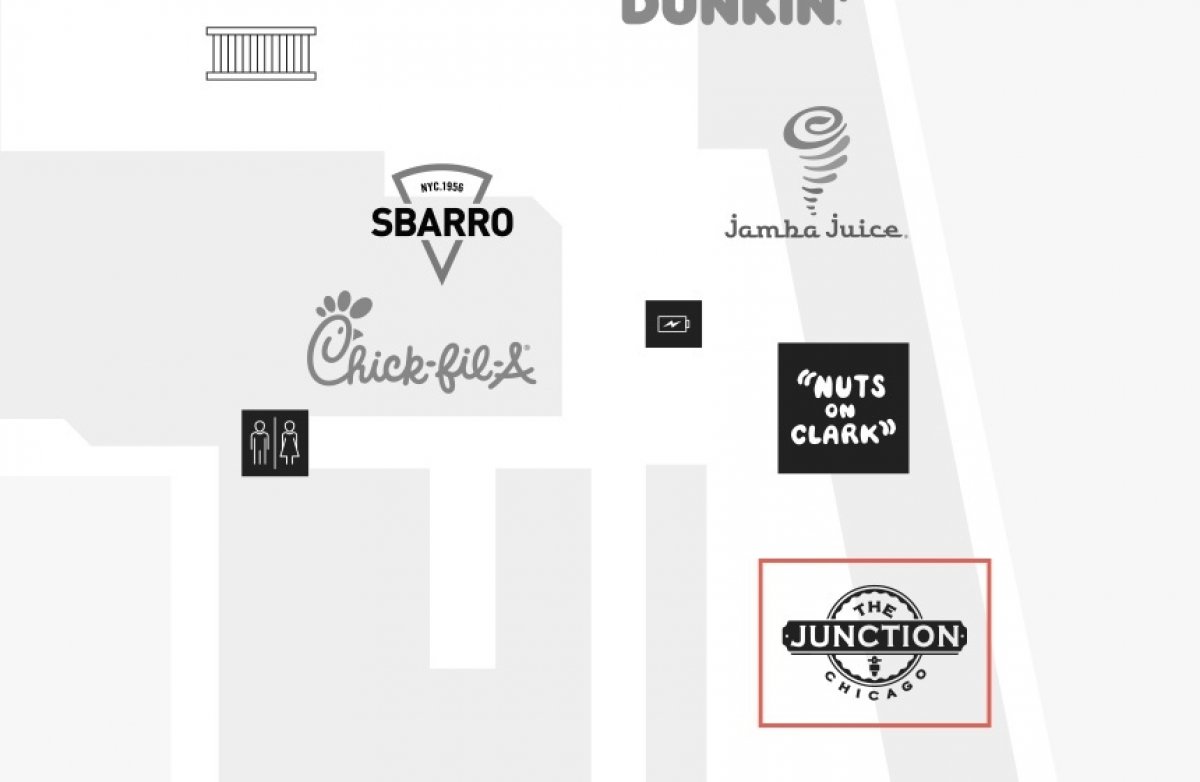 McDonald's
Stop in for breakfast, lunch, or dinner and you'll say "I'm Lovin It!"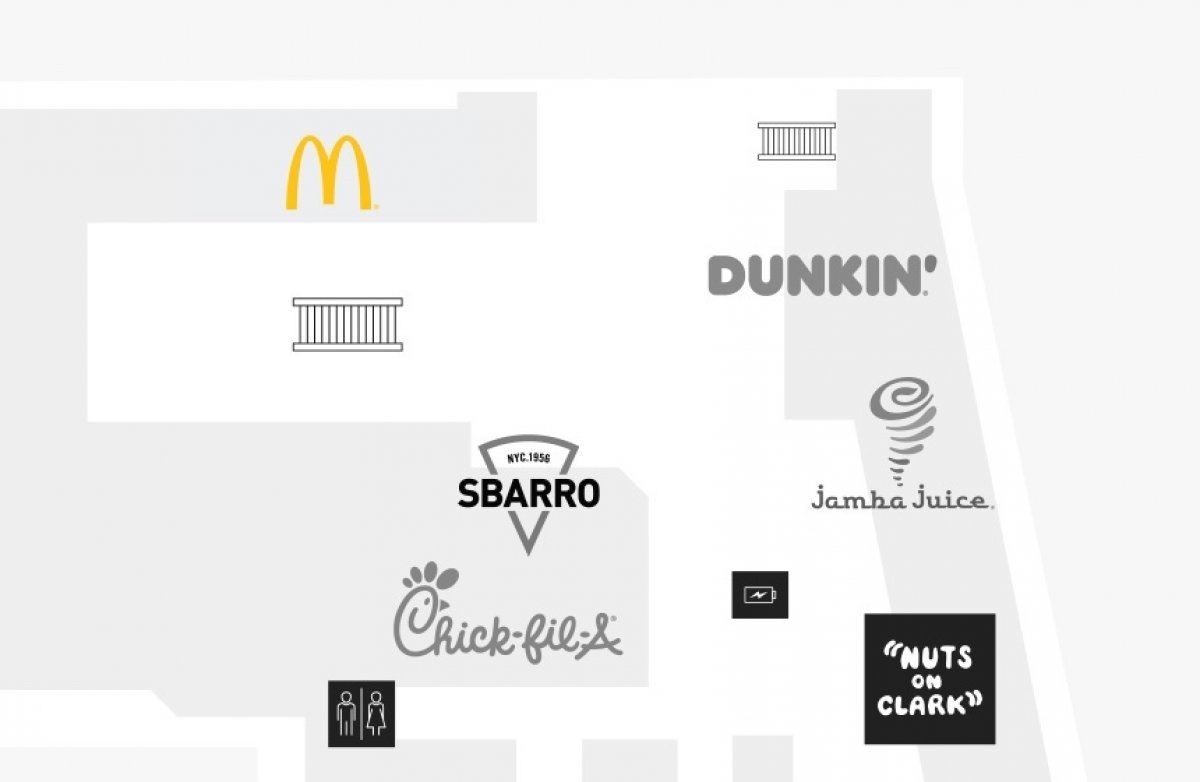 MobileQubes
Power share kiosks located throughout the station provide grab-and-go mobile chargers for travelers and guests.
Nuts on Clark
Offering a large assortment of popcorn, gourmet nuts, chocolates, gifts, and beverages.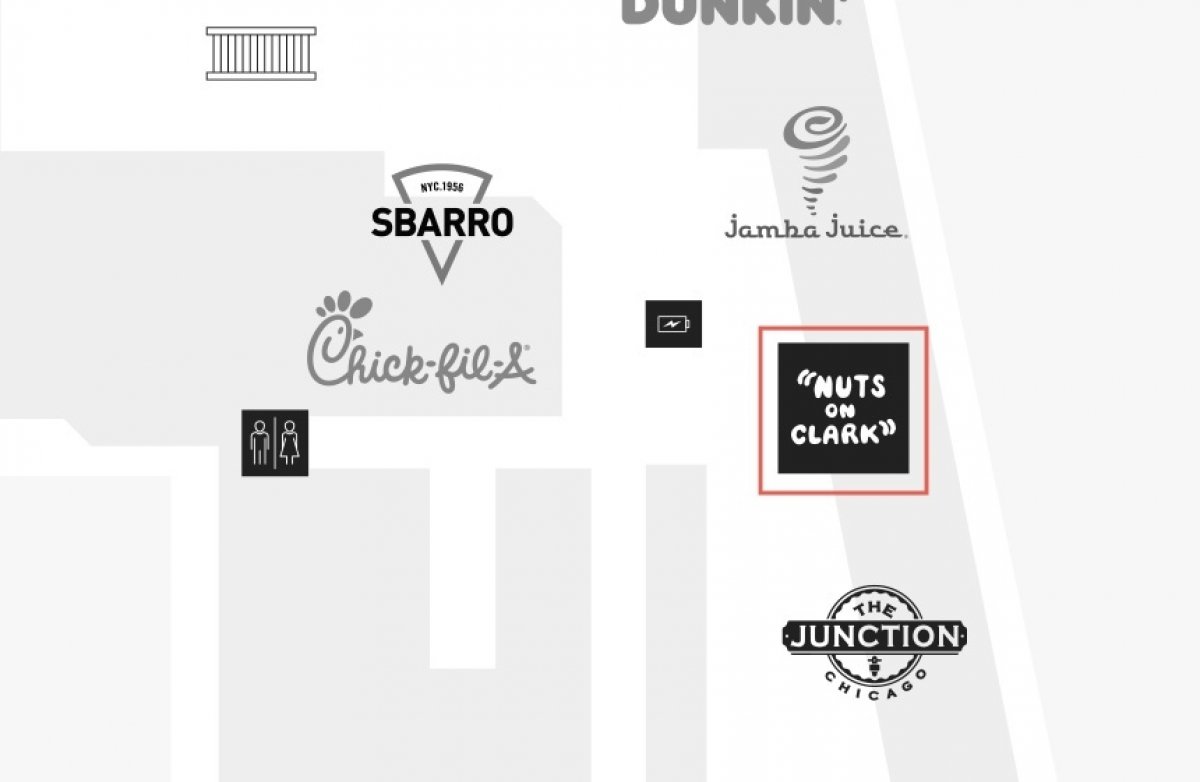 Robinson's Ribs
Where we're always happy to see you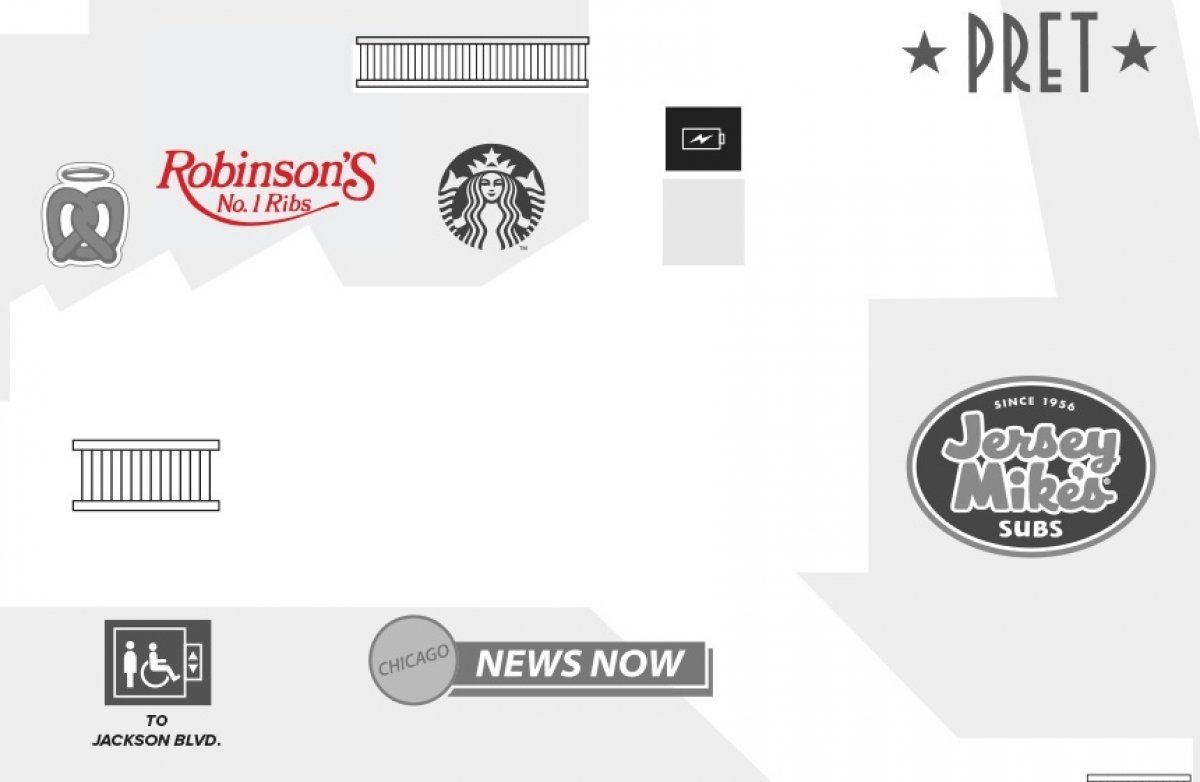 Sbarro
The Original New York Pizza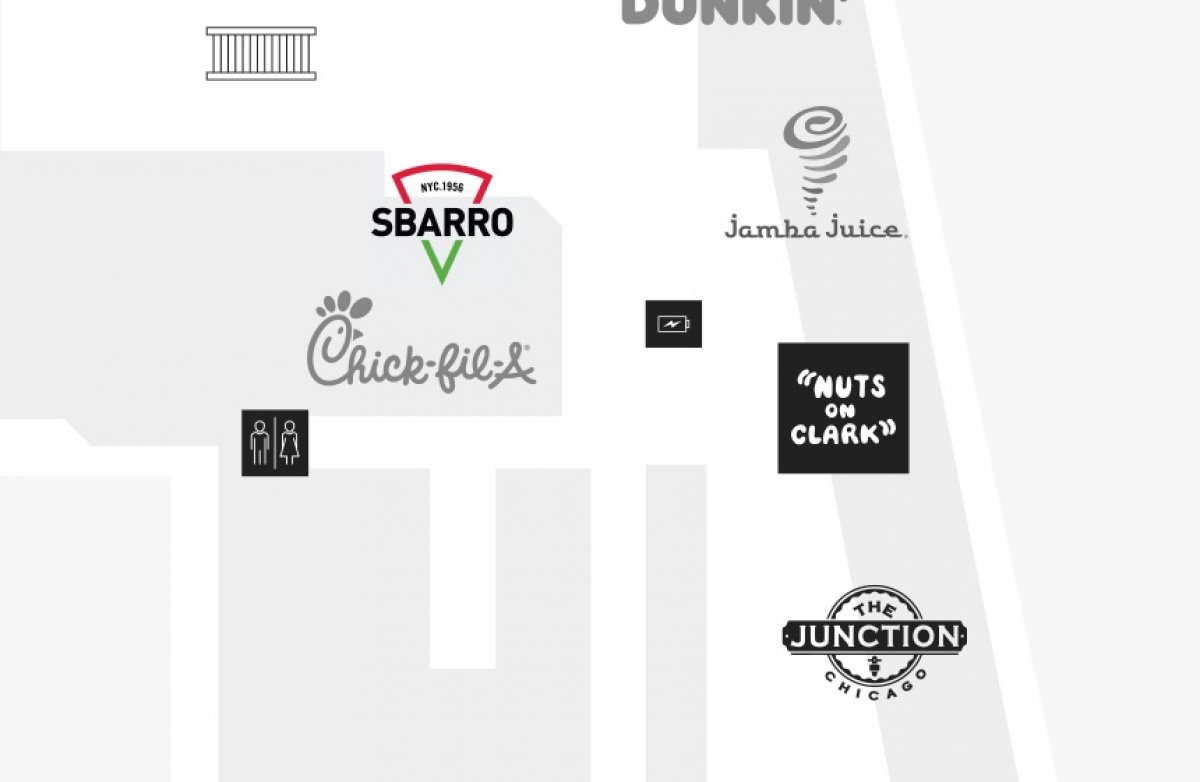 Shoe Shine Services
Located across from the Metra ticketing counter
Starbucks
The Best Coffee and Espresso Drinks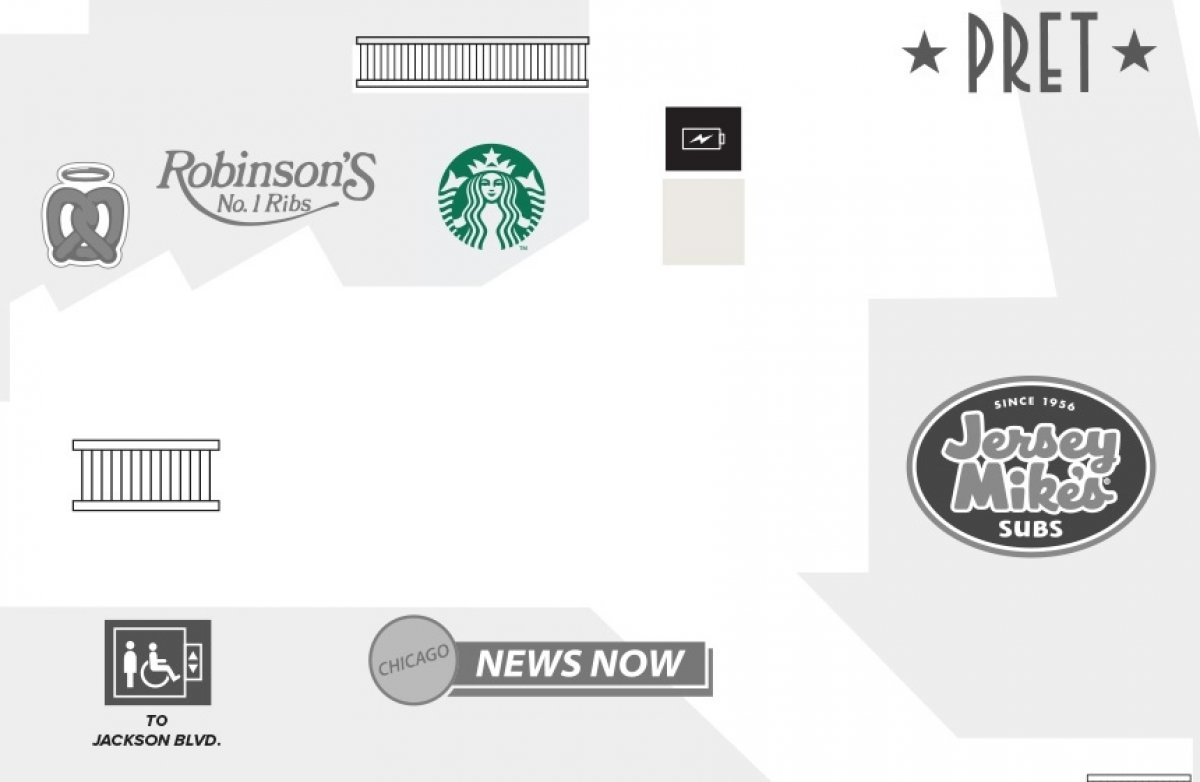 Map